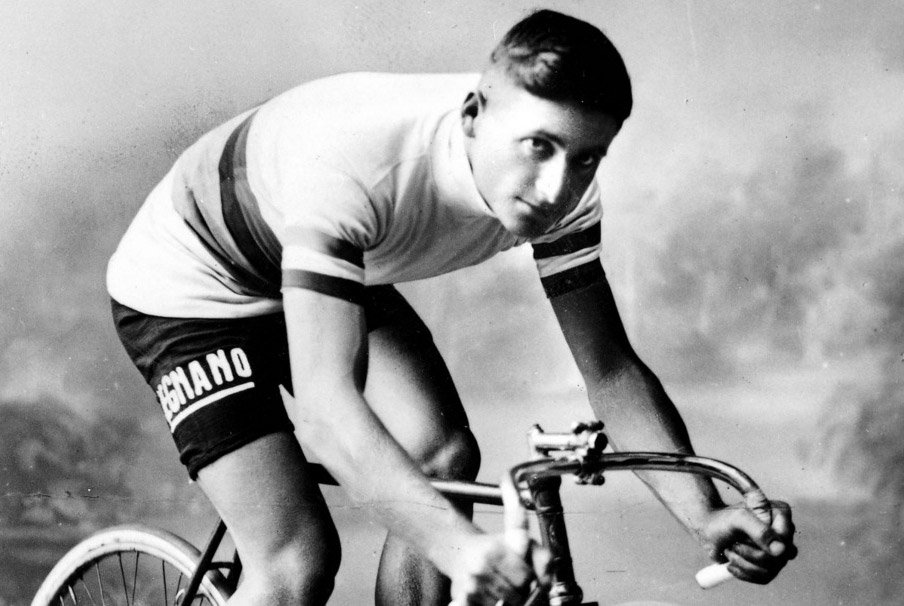 From 22 to 29 September the battle for the Rainbow jersey have been held in Harrogate, England. So now we know how will wear the white sweater with the blue, red, black, yellow and green horizontal stripes the coming season. Nowadays many riders choose to wear matching trousers for aesthetic reasons, but we wonder if this really improves the looks of the rider…? In 1927 Alfred Binda already knew how to bring style:
mix and match, less is more!

Embrace his distinguished style and choose from a hat, scarf, sweater or matching socks..

The rainbow is a widely used symbol of prosperity and wealth. Remember the song? "Over the rainbow" is about a girl who wants to escape her world, to a beautiful place that would lie beyond the rainbow. The song was adopted in Europe during the Second World War as a symbol of hope. But the appearance of the rainbow is fleeting, and has disappeared before you know it. As the first winner after the Second World War also experienced. His name? Hans Knecht.. He is almost forgotten but the next time you hear the tunes of the song, you'll remember this Swiss world champ!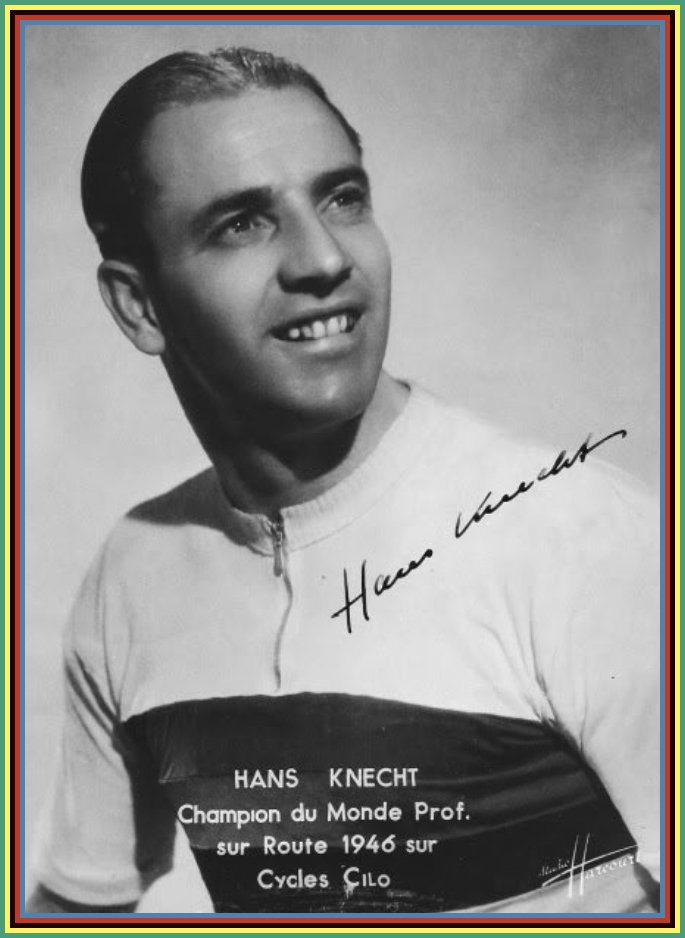 Three people, eight World champion titles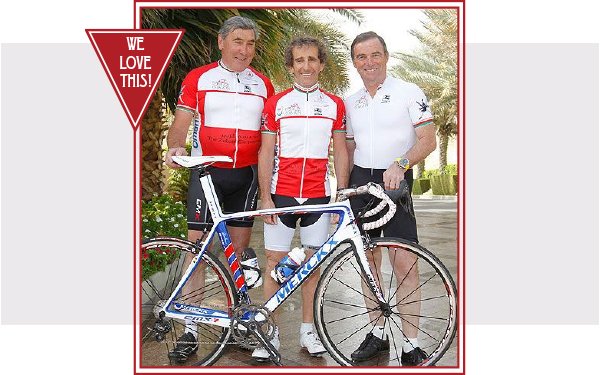 Eddy Merckx
won in 1967, 1971 and 1974.
Alain Prost
became world champion four times in Formula 1:
in 1985, 1986, 1989 and 1993.
Le Blaireau, aka the badger, Bernard Hinault
won this title once, in 1980.


The rainbow is elusive and temporary but Philippe Gilbert has found a way to hold it! In 2012 he won the rainbow jersey in Valkenburg. He had a tattoo put on his ankle to keep the colours close..The picture is made by Dutch photographer Wouter Roosenboom. His book "SCHERP" is pure love for cycling in the most beautiful form. The photo series are supplemented with catchy texts by writers with a cycling heart. A must read!